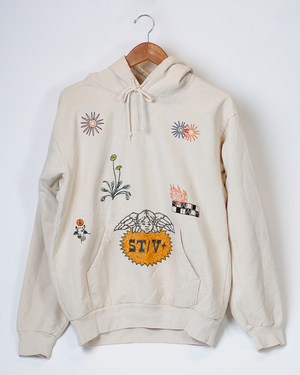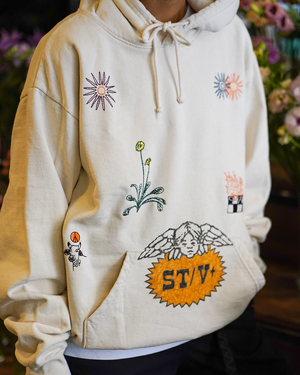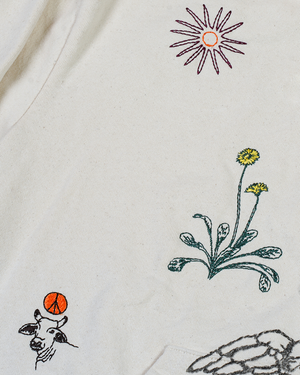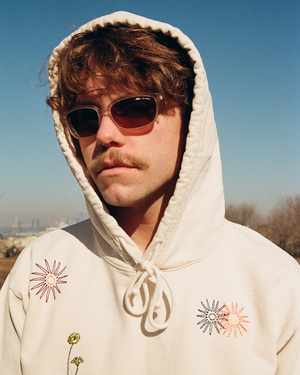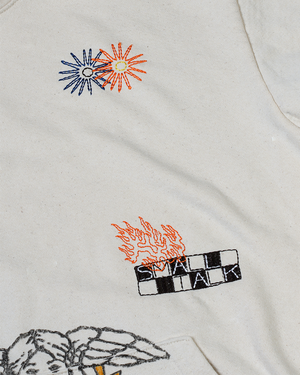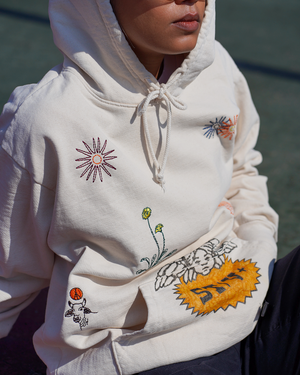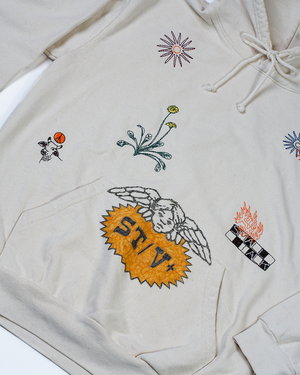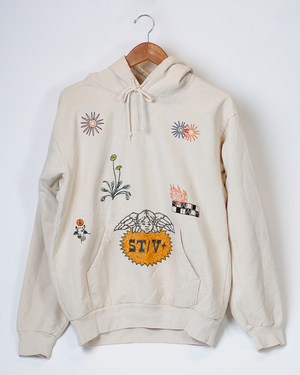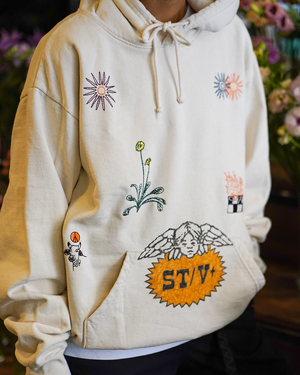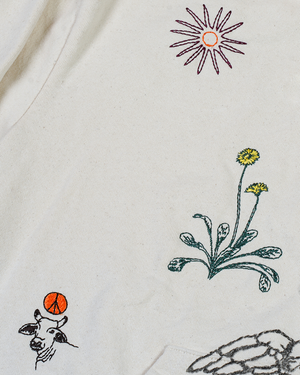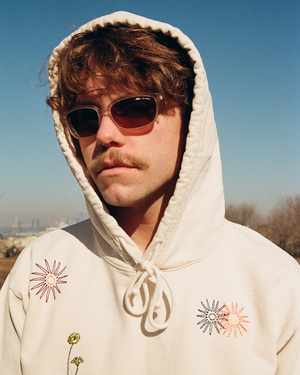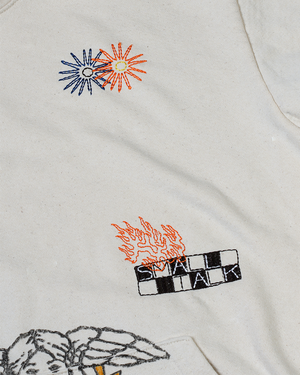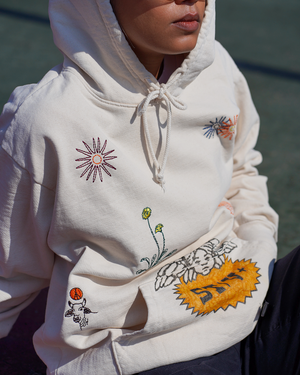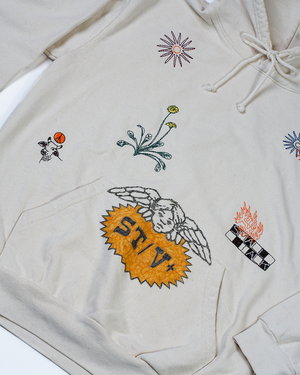 Varyer + Small Talk Hoodie
Inspired by the personal biographies showcased in the works of Small Talk Studio, we collaborated on these limited edition embroidered hoodies adorned with our own special objects. The multidisciplinary duo finalized the design by hand-drawing on each piece individually to create a small run of hoodies, each unique in its strokes.

This fleece is made entirely from cotton manufacturing waste–no dye, just raw, unbleached, cotton with a really special texture to it. Every hoodie comes with two double-backed enamel pins, one for Small Talk and one for Varyer, created by our friends at Strike Gently Co. 

Check out our conversation with Small Talk Studio about how they go against the grain of fast fashion, and how this collaboration came together. 
100% Recycled Cotton
Roomy Unisex Sizing 
About Small Talk Studio
Founded by artist Nicholas Williams in Brooklyn, NY, Small Talk Studio creates bespoke garments that tell personal stories with detailed handpainted illustrations. Along with his partner Phil Ayers, he utilizes a combination of screen printing, illustration, and embroidery to create vivid, muralistic pieces that manifest cross-psyche artistry.