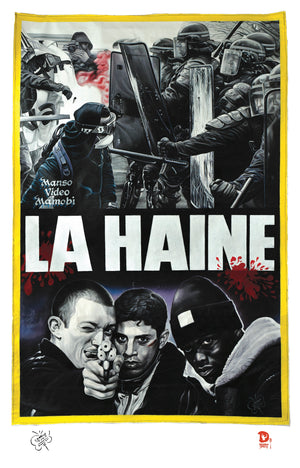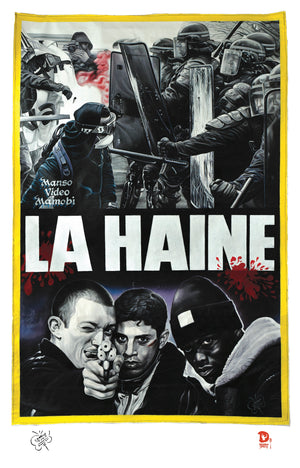 Varyer + Deadly Prey La Haine Throw Blanket
An intricately woven blanket rendition of the La Haine film poster originally painted by Ghanian artist, C.A. Wisely. Read about these works in our interview with Deadly Prey. Made in collaboration with the Deadly Prey Gallery. 
"As an enduring document of racism and police violence in Paris, Matthieu Kassowitz's seminal film is as relevant on its 25th anniversary as it was upon its release."
- i-D Magazine
Measures 72" x 54" 
About Deadly Prey Gallery
Deadly Prey Gallery was founded by Brian Chankin in Chicago, in partnership with his friend Robert Kofi in Accra, Ghana, with the goal to preserve, archive and educate people about these amazing paintings from Ghana and the artists still working in the genre today.