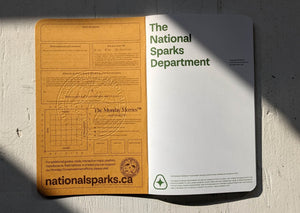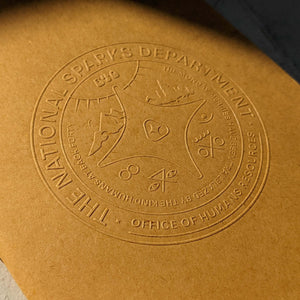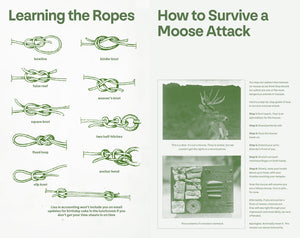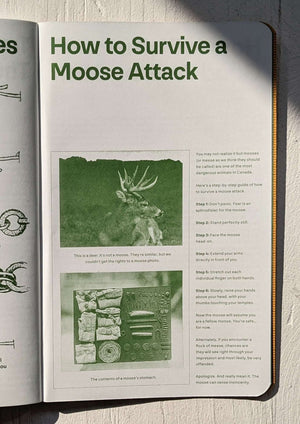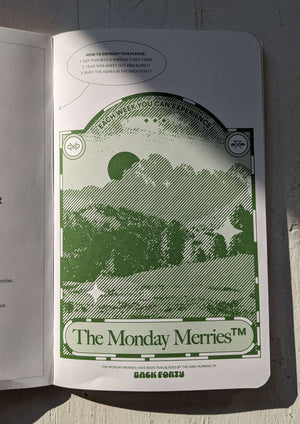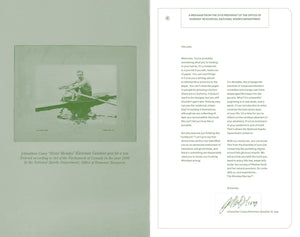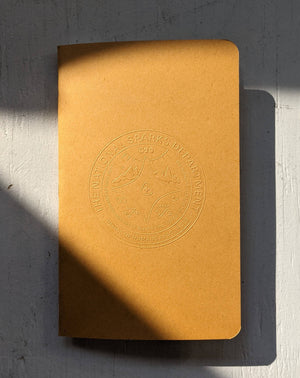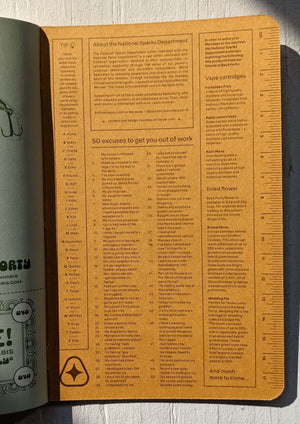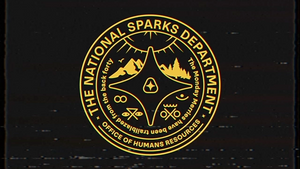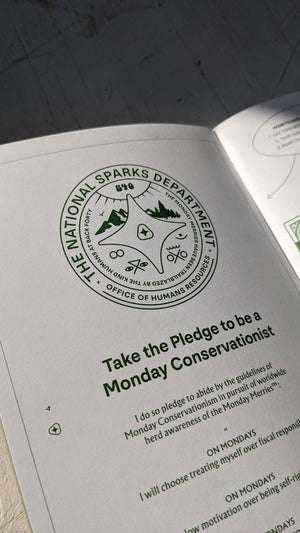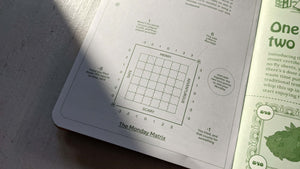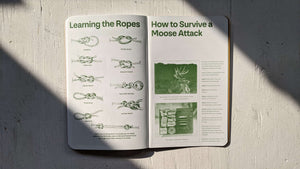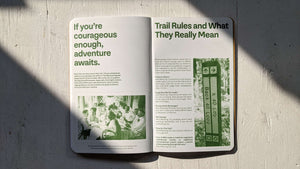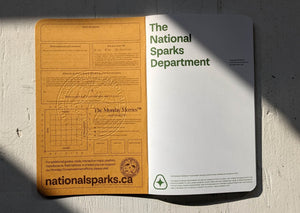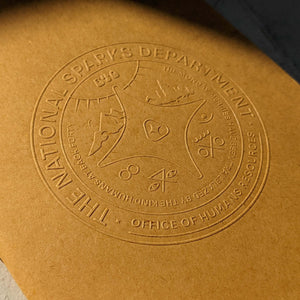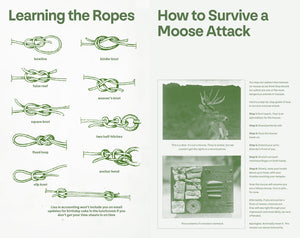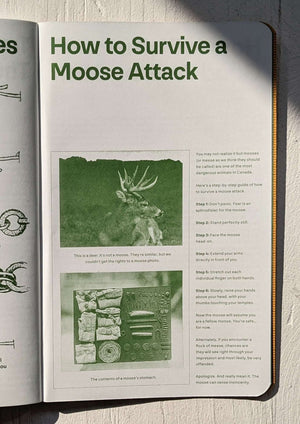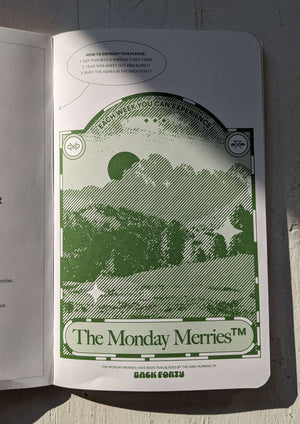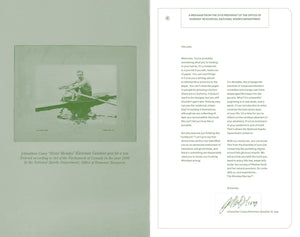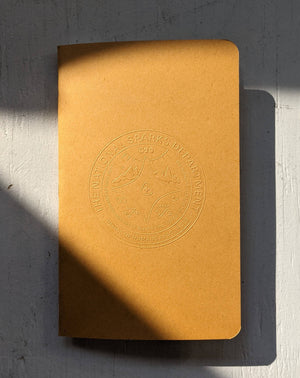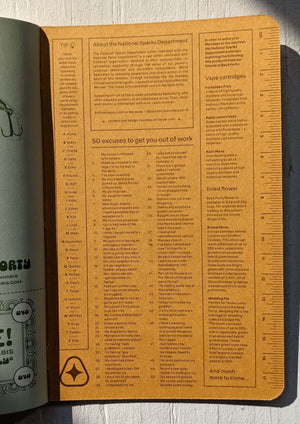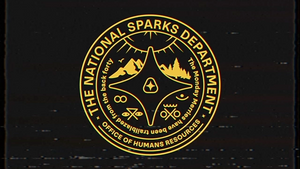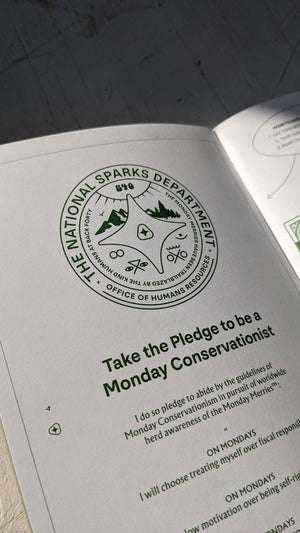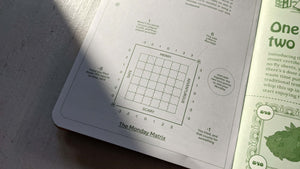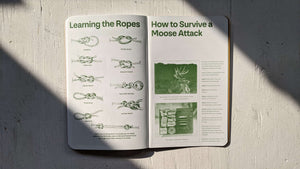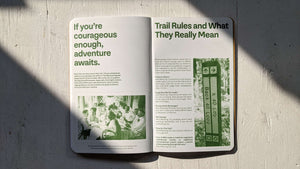 Varyer + Back Forty Cannabis: National Sparks Department Field Guide
You're doing Mondays wrong, and we're here to help.
Keep a record of your truancy with this field journal created by Varyer for our Monday Merries™ campaign with Auxly's Back Forty brand. The journal contains vital information to guide you as you take back your Mondays. Includes plenty of space to document the triumphs and failures of your Monday excursions. 
Measures 7.5" x 4.75"
About Auxly

As one of the largest cannabis groups in Canada, Auxly sought to generate awareness and brand loyalty among cannabis buyers for their Back Forty brand with a campaign encouraging the bold reclamation of personal time.