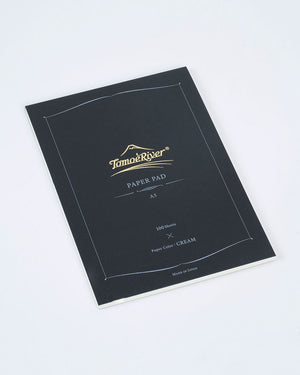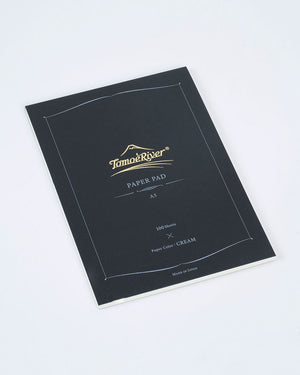 Tomoe River A5 Paper Pad
The A5 cream paper by Tomoe River is renowned for its smooth texture, perfect for fountain pens.  100 sheets of soft cream 52 gsm paper, thin and delicate to reduce bulk, while still reliable and bleed-resistant. 
Measures 8.3" x 5.9" x .2"
About Tomoe River
Tomoe River paper is produced by Tomoegawa in Japan, known for exquisite quality and an incredibly delicate paper which is highly resistant to bleedthrough and feathering.