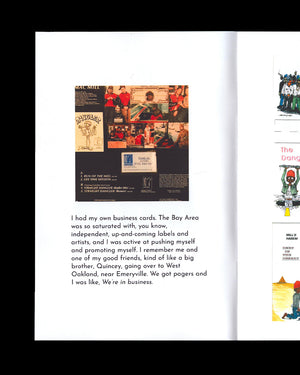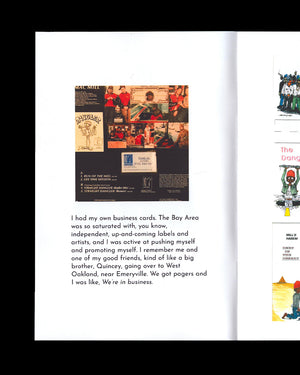 Suspended in Time No. 1
Issue 01 of Suspended in Time debuts with the story of Young No /noh8tin— 

"[N]oah fell in love with bay area rap in the late eighties and knew he had to be a part of it, even if it meant skipping class whenever he got a "911" page. he hustled his artwork, made some new friends, and helped create some of hip-hop's most iconic graphics, including the nastiest logo of all-time."
Read our conversation with Noah on culture and community, the rising appreciation of "behind-the-scenes" creators, and nostalgia as a reference for creating new concepts and ideas here.
About Suspended in Time
Suspended in Time is a series of zines from Hua Hsu about music and life.