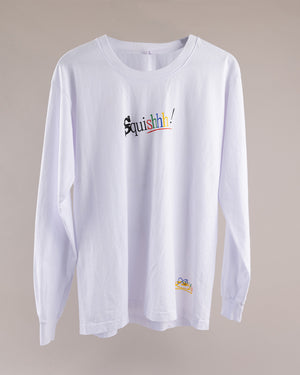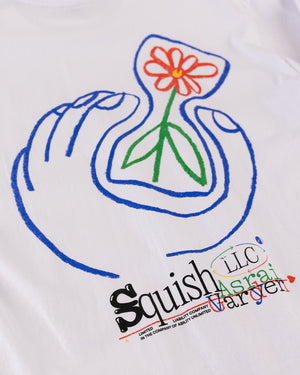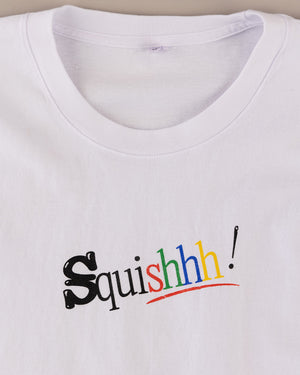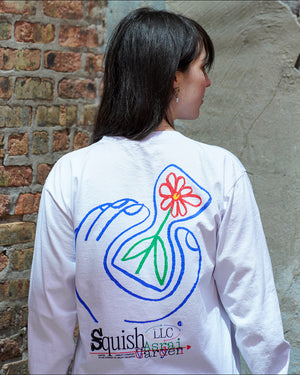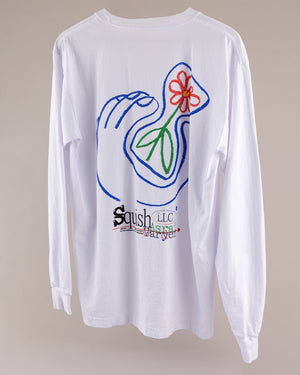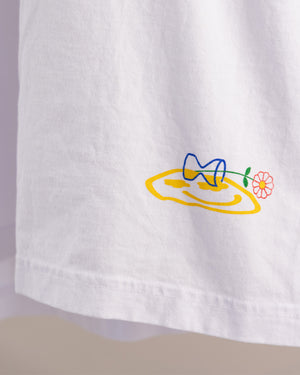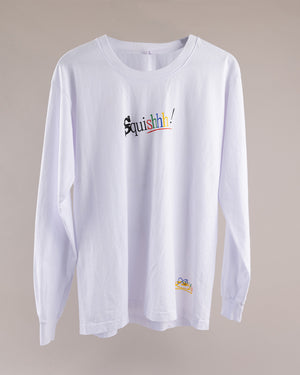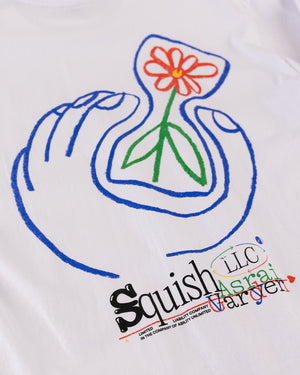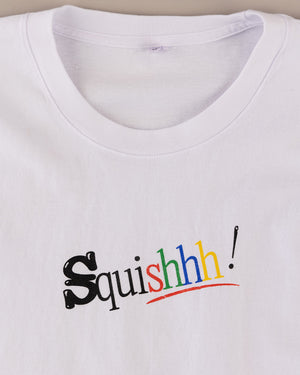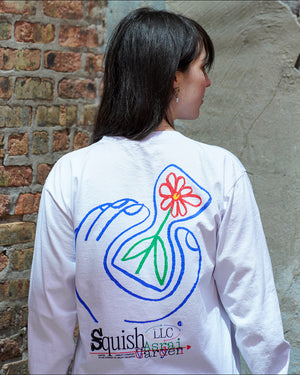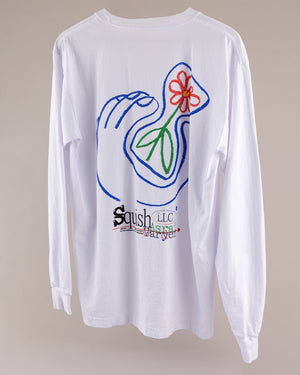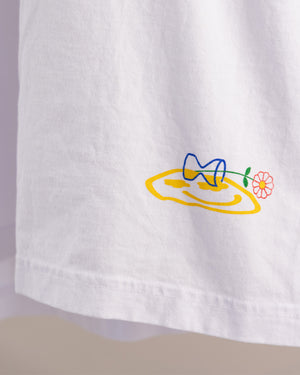 Varyer + Asrai Squish Long Sleeve Tee
100% of proceeds will be donated to Marwen, providing free visual arts and college and career programming for Chicago's young people from under-resourced communities.
In 2018, Varyer and ❀ Asrai Garden ❀ saw a serendipitous opportunity to grow together as two passionate, like-minded Chicago businesses. We united under Squish LLC, establishing a space where both brands could mutually thrive. As part of Squish, we pursue passion, care, and perpetual learning from one another's expertise. We continue to foster our collaborative relationship and our shared goal of bringing beauty into physical and digital environments.

To squish two things together is not to combine them into one, nor to have them remain entirely separate. By squishing, you end up with an entirely new mix of things: simultaneously the same and wholly new.

Squish Fast Facts
Age: 4 years
Astrological Sign: Aries
Birthplace: Chicago

Tubular knit on Online Ceramics blanks, 100% Recycled US Grown Cotton
Roomy unisex sizing

About Asrai Garden
Working together with Asrai Garden exemplifies our commitment to meaningful relationships. As a long-standing retail outpost in Chicago, Asrai Garden is a staple of provocatively beautiful provisions which are evident in all its facets—from the meticulously selected artisan collections of fine jewelry and luxury home goods to its definitive floral design.