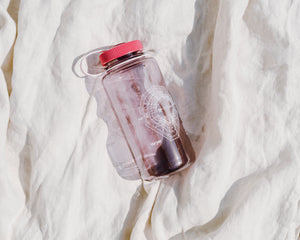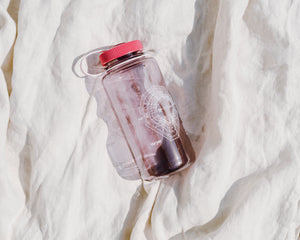 Varyer + Asrai Nalgene Bottle
Our wide-mouth Nalgene is designed for our brand, ❀Asrai Garden❀. Silkscreened with a double-sided visual representation of our mutual love for symbiotic relationships. 
Available in teal or purple, both with metallic cap. 
About our Collaborator
Nalgene is the ubiquitous water bottle brand, made in the USA and always BPA-free. Made to last a lifetime, they pride themselves on products that emphasize re-use over the creation of trash.