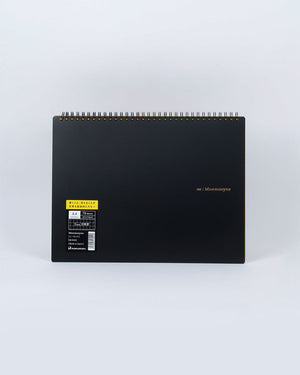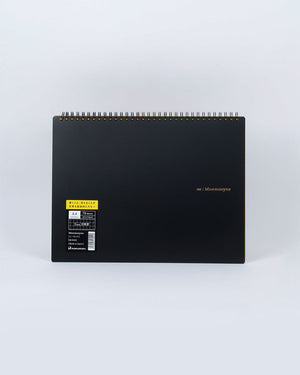 Mnemosyne A4 Notebook
The Maruman Mnemosyne notebook is a sensory delight. Its smooth paper sheets are so inviting, it will fill in no time. This A4 size notebook has 70 sheets or premium quality 80 gsm smooth paper with a subtle 5mm grid.  As with all Mnemosyne's products, the pages are micro-perforated so that you can easily tear off a page at will. 
A4 Notebook Measures 11.6" x 9.1" x .4"
About Maruman
Maruman is one of the leading paper converters in Japan for both stationery and art material fields. Since the company was founded in 1920, they have been developing and producing notebooks and sketchbooks, especially dedicated in quality and all produced in Japan.