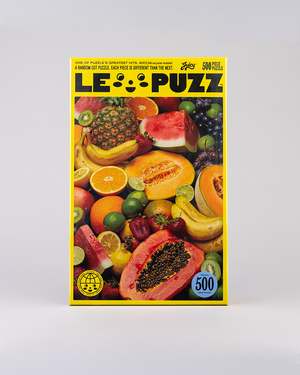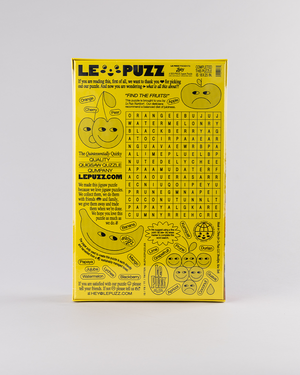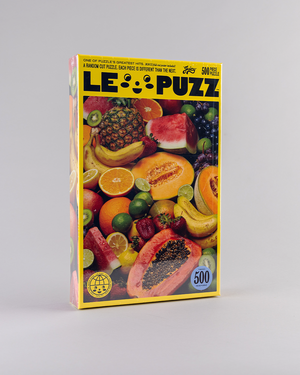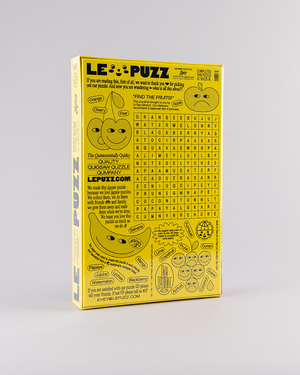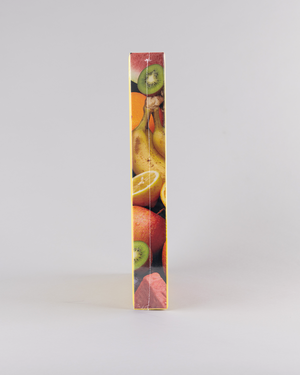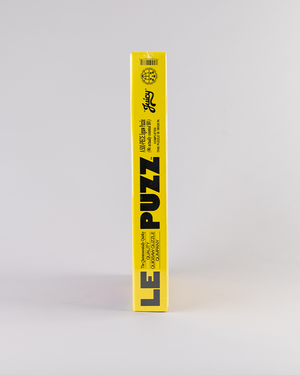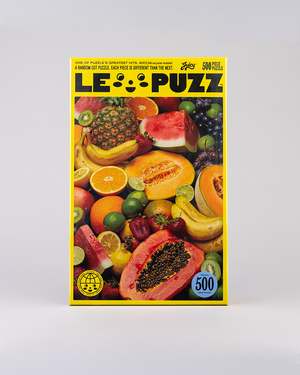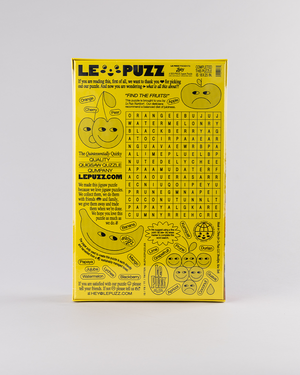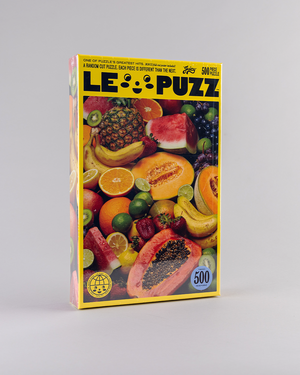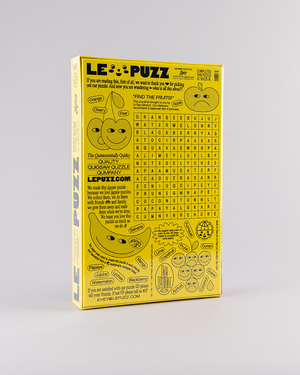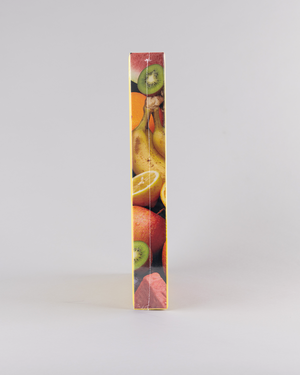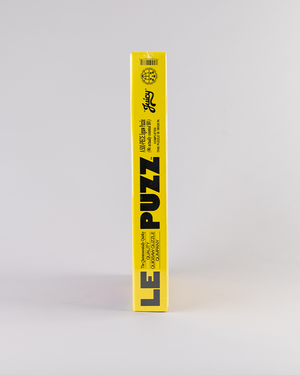 Juicy
Get your daily dose of fruits and Vitamin Fun with this colorful 500-piece pile of produce from Le Puzz. Bask in the delicious, tropical bounty printed on thick, quality, and completely unique pieces.
Includes 500 pieces, a reusable resealable bag, and fold-out poster. Printed on paper pulp harvested from sustainably managed forests.
Measures: 14.25 x 9 x 2 inches (box); 25 x 18 inches (completed)


About Le Puzz
Le Puzz creates whimsical puzzles inspired by old puzzle box illustrations, silly copy, weird jigsaw shapes, and interesting images. Each puzzle features random-cut, extra-thick pieces printed on earth-friendly materials.