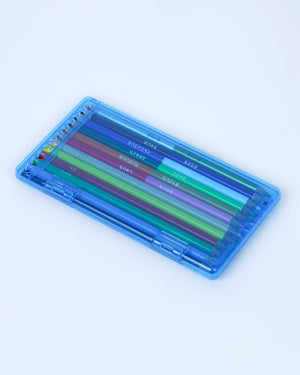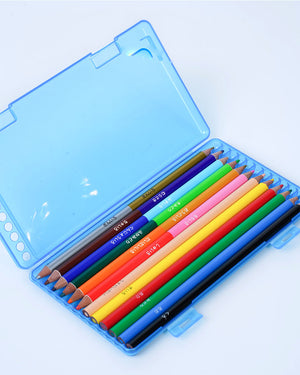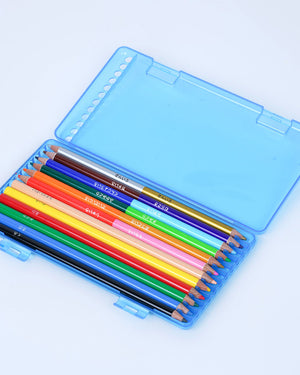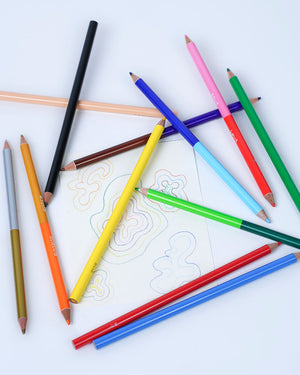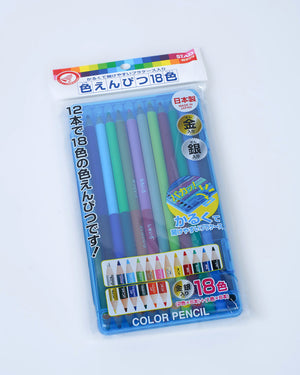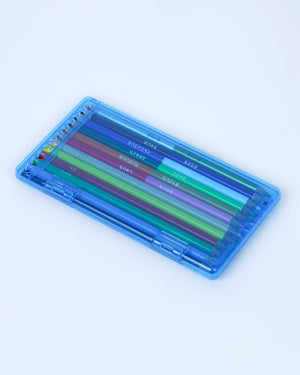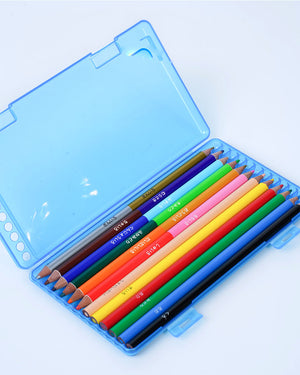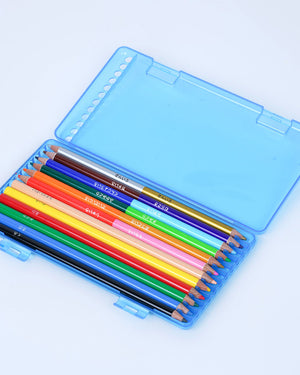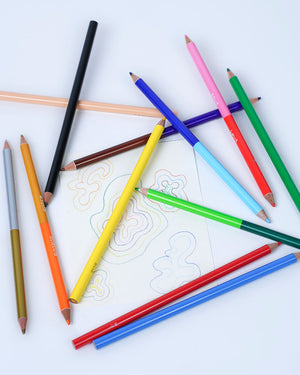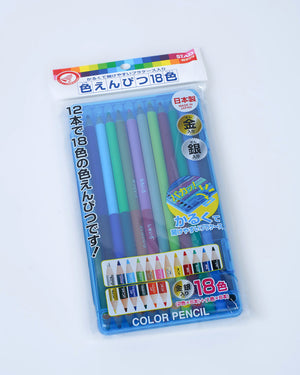 Colored Pencil Set with Case
18 colors in 12 pencils (6 pencils with 2 colors and 6 pencils with 1 color).  Includes gold and silver colors and a blue transparent plastic case.
Measures 4" x 7.25"

About penco

Kutsuwa Co., Ltd. was founded in 1910 as a stationery wholesaler in Osaka, Japan, and since 1965 has produced its own line of classic and colorful writing accessories.