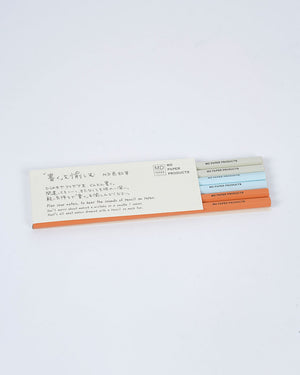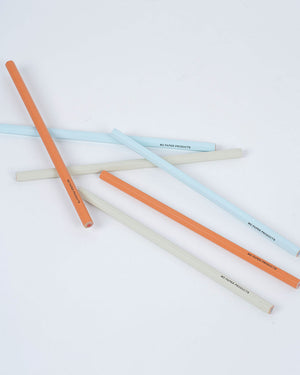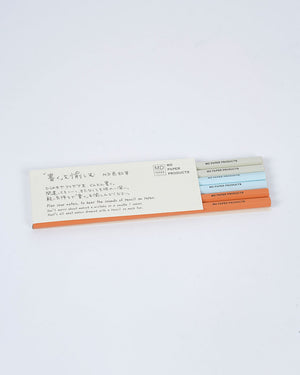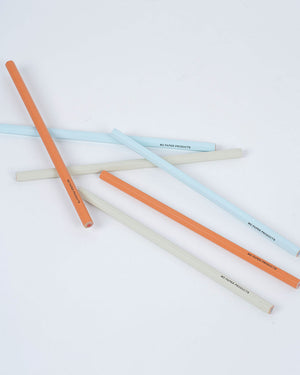 Color Pencil Set
A set of 3 colored pencils in hues that perfectly coordinate with MD's cream colored paper. These matte textured pencils are comfortable to both write and draw with, becoming a great go-to for jotting down ideas or creating sketches. 
6 colored pencils total: 2 grey, 2 light blue, 2 orange

Measures 7.1" x 2" x .3"
About MD Paper Products
MD PAPER  has explored the unique qualities of paper and paper products since the 1960's in order to continually refine the writing feel that enhances the value of taking pen to paper.  MD PAPER PRODUCTS have a lot in common with tofu, an essential ingredient in Japanese cuisine.  Tofu is made from soybeans and water, and likewise, paper is mainly made from pulp and water.  They both have an extremely simple combination of materials, but require the utmost care in how they are made.