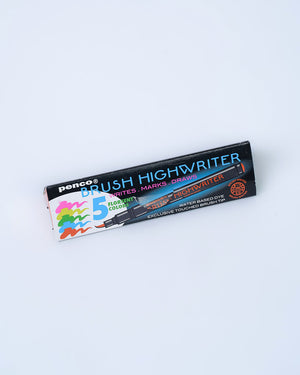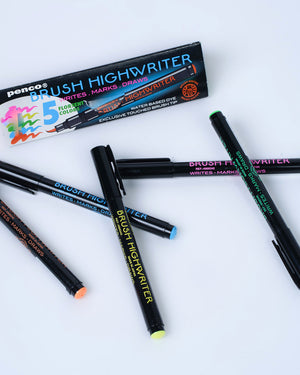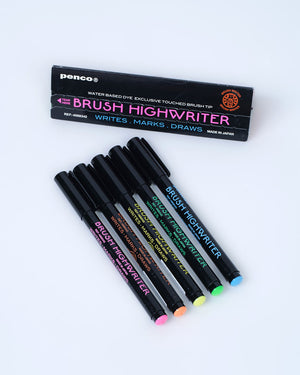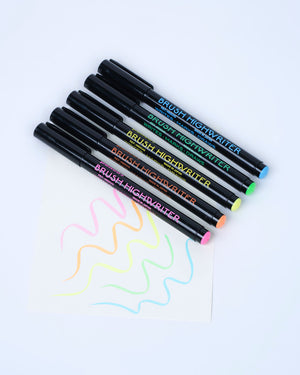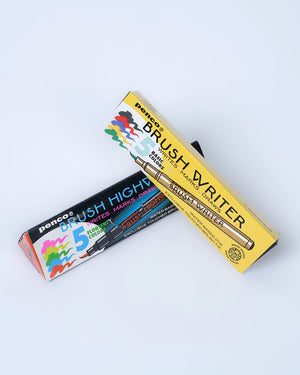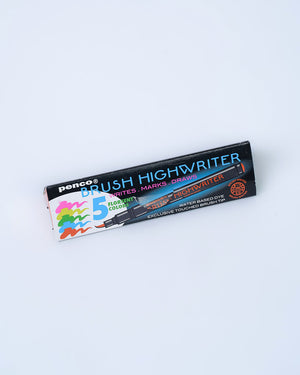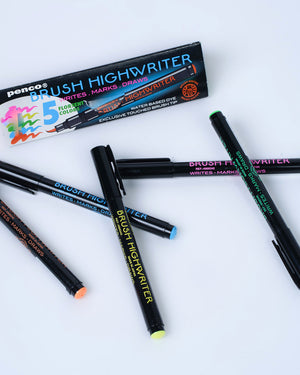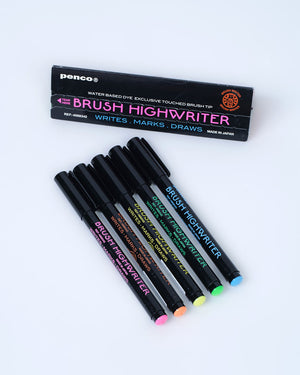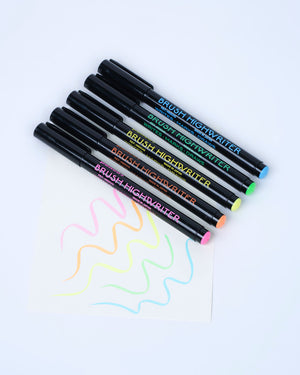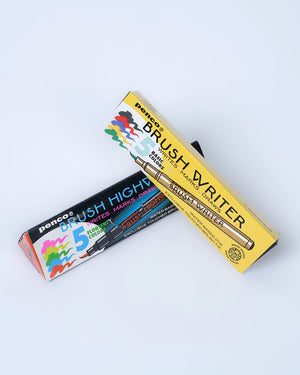 Brush Writer Highlighter Set
5-color fluorescent highlighter set made in collaboration with a heritage Japanese calligraphy brush maker. Soft enough for fine lines and color.
Water-based ink in–
Orange

Pink

Yellow
Blue
Green
About penco

The Japanese brand was born with a single ballpoint pen, inspired by a pen made in U.S.A., named after their happy encounter with the American-made product. Today penco has a wide range of casual office supplies, every item of which represents its philosophy in all the details and even in packaging.