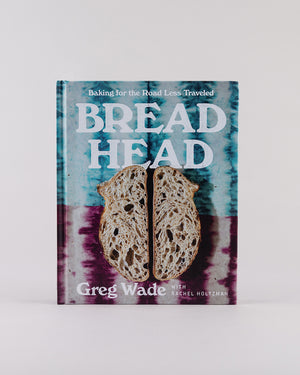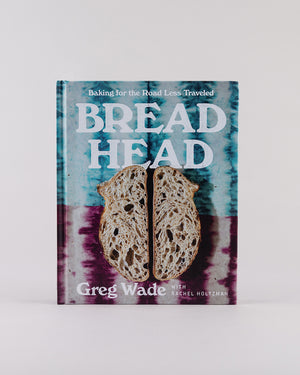 Bread Head: Baking for the Road Less Traveled
Greg Wade of Publican Quality Bread is an expert in the out-of-this-world tastes and textures of long-fermented, hand-shaped breads. The recipient of the James Beard Award for Outstanding Baker (2019) is committed to spreading the love for local, organic flours and long-fermented sourdough far and wide. Bread Head is his guide to making professional-level loaves, cakes, and pastries at home.
Published by W.W. Norton & Co., 2022
10.3 x 8.3" / 336 pages, hardcover


About the Author
Greg Wade lives and works in Chicago as the head baker at Publican Quality Bread. He is an active member of local, regional, and national farming organizations devoted to producing ethical, quality ingredients.