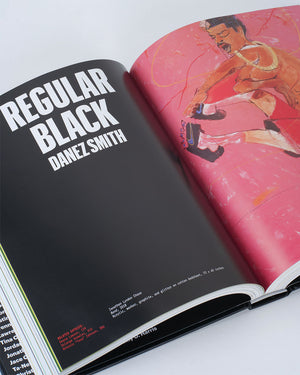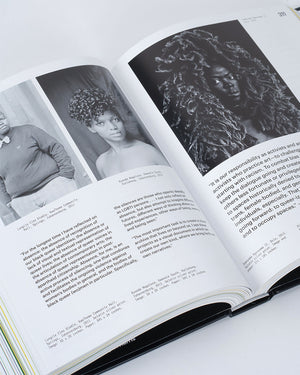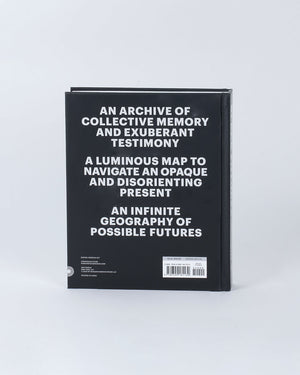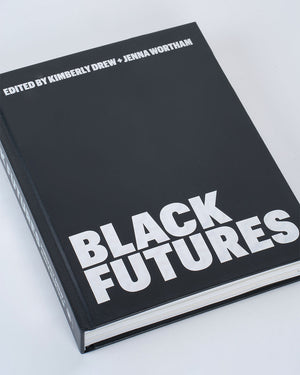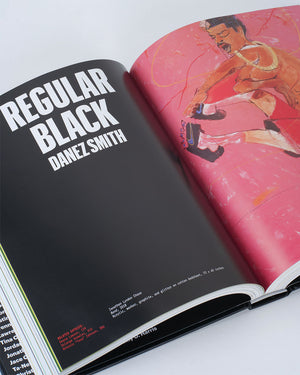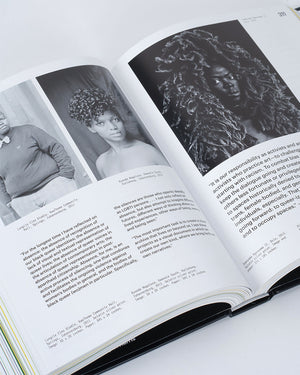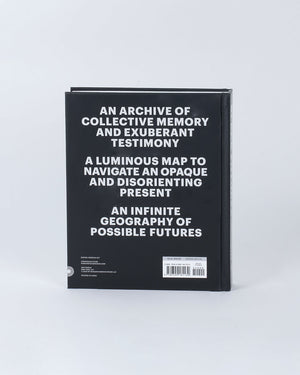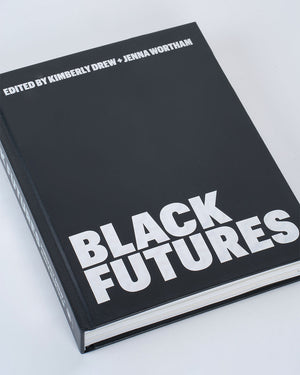 Black Futures
Black Futures is a mixed-media exhibition of the superabundance that flows in and of Black creators. The American anthology features the dynamic intersection of images, essays, paintings, poems, dialogues, infographics, memes and conversations that luxuriate the world of endless possibilities reflected in it. Black Futures is a wealth of critical cultural vantage points and an effusion of the infinite answers to the question: what does it mean to be Black and alive right now?
544 pages, hardcover. Measures 7.64x1.41x9.55", 2020.
About the Authors 
Black Futures is a collaboration edited by writer Jenna Wortham and curator and activist Kimberly Drew. The duo aimed to record the way "communities of Black people [were] interacting and engaging in new ways because of social media ... creating our own signage and language," Wortham said. Writer Teju Cole, singer Solange Knowles and activist Alicia Garza, who cofounded Black Lives Matter, are among the book's more than 100 contributors.